Robertson's Hams
Robertson's. A name you can trust.
Your guaranteed satisfaction is what keeps us going.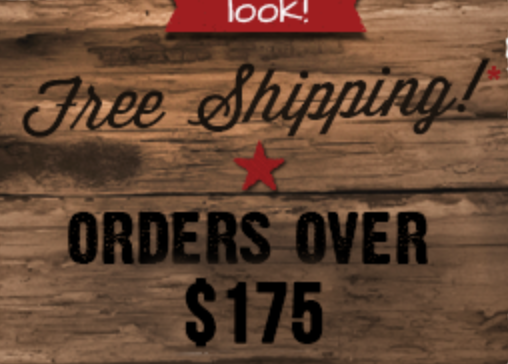 **Excludes Ham & Turkey**
Free shipping cannot be combined with coupon codes or other offers.
Robertson's Hams is a sugar-cured, hickory-smoked meat business that specializes in ham, turkey, loin, bacon, various cooked and breakfast sausages, and our famous "Real" Beef Jerky.
Real—meaning it is made from real round steak.
Robertson's smoked meats have a reputation of quality cuts of meat that has helped Robertson's stay in the Seminole, Oklahoma, area since 1970. We are continuously serving those in our area as well as many travelers going along Interstate 40. Robertson's Hams is committed to making our customers happy.
With many varieties of meat to choose from, like bone-in or boneless ham, whole smoked turkeys or just turkey breast, you can't go wrong. Maybe you just like to snack. We have the smoked sausage for you—the most popular being our summer sausage. However, the jalapeño summer sausage, beef sausage, and Polish sausage are hits as well.
What about breakfast, you say? Our smoked bacon is awesome! Smoked breakfast sausage and pork loin are favorites among our longtime customers. So whether it's Christmas, Thanksgiving, July 4th or just when you have a hankerin' for good old-fashioned hickory-smoked meat, give us a call.